Bio
The 3 is a London Ontario tribute band that performs all over South Western Ontario. They play specialty shows of Rock N Roll favourites through a variety of different shows.
These shows include:
Rock n Roll (Through the Ages)- A chronological study of Rock music 1950's – 00's
Songs from the Dead- All music played are songs from musicians who have died   
British Invasion- All music is covered from British Artists
The Songbrero- Patrons from the crowd are asked to put songs into a sombrero then the band draws a title and plays it.
Hall of Fame- All songs are from artists who have been inducted to the HoF
All Request Show- The patrons of the venue are given a song list of over 200 songs. The band plays whatever the people yell out.
The 3 consists of local musicians that are all from separate projects who get together and put on shows when they have a space in their calendars. Ken the Zen (Sarah Smith Band), Johnny Strange (Hiroshima Hearts) and Jordy B (Combination 2) are all stage veterans having toured the globe with thousands of performances under their collective belts. In some circumstances, The 3 have been hired to be a full backing band for such original artists as Sarah Smith, Carly Thomas, Ken the Zen etc.
With 2018 now upon us, The 3 are looking to fill the hearts of many with their energetic and hopeful personalities. For more information contact kenthezen@live.com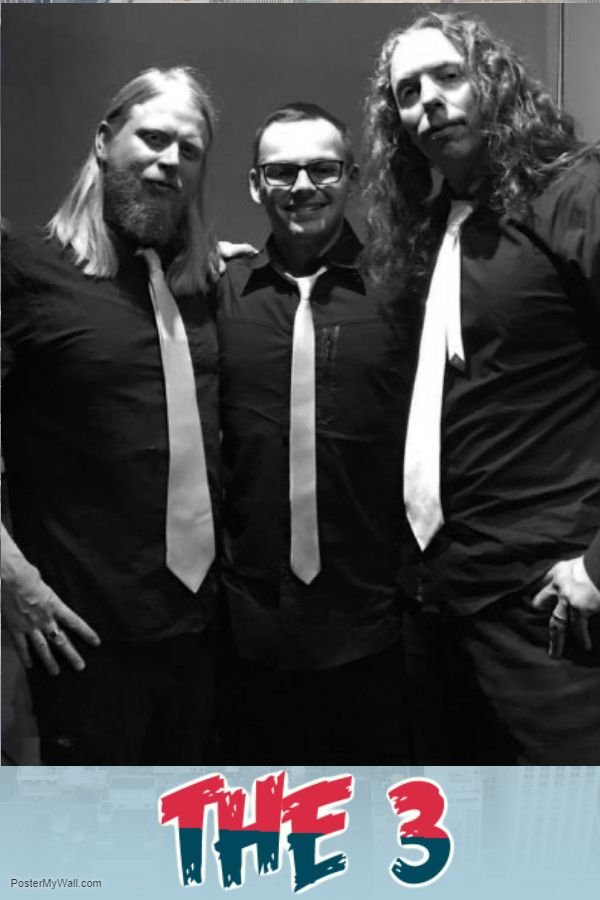 For a full song list
email kenthezen@live.com